Sofia Kayaya
Flutist and storyteller
Travelling with music
Sofia Kayaya has since a young age traveled the world with her flute. As a soloist, chamber musician and orchestra musician she has performed in destinations such as Finland, Sweden, Germany, Poland, Scotland, Taiwan, China, Burkina Faso and Brazil, and played in festivals such as Klang Festival (Denmark), Beigang International Music Festival (Taiwan), Campos do Jordao International Festival (Brazil), Lodz Jazz Festival (Poland), SV Festival (Denmark), Sonamos Latino America Festival (Copenhagen edition).
The flutist
She holds an Advanced Postgraduate Soloist degree from the Danish National Academy of Music, besides a Masters degree from the Danish Royal Academy of Music, and has studied at Sibelius Academy, Finland, beside private studies in Berlin. The most influential of her mentors counts Petri Alanko (FI), Rune Most (DK), Christina Fassbender (DE), Janne Thomsen (DK), Ingrid Holck (DK), Eva Østergaard (DK), Nanna Kagan (DK).
The musical explorer
The ever continuously exploration of the diversity of the flute, hand in hand with Sofia Kayayas musicianship, has brought cooperations to a broad variety of musical genres. With pop artist Oh Land has she recorded music for the Netflix series The Rain. In cooperation with electronic composer Christoffer Jespersen, recorded music for the computergame Lily's Garden, and for the rockband Radio Galaxy. With Cuban troubadur Alex Mendez dived into the latinamerican music. And besides this, many dedicated projects with contemporary classical composers worldwide.
The storyteller
Sofia Kayaya was at the age of 14 prizewinner at the Berlingske Tidendes Writing Competition, with the short story "Musikkens Eventyr" ("Fairytale of the Music"). Ever since, it has been her mission to communicate stories through writing, impulsive storytelling, and not least staging of classical music. In 2012 she wrote the musical play "Leopold von Loppenskjolds Forunderlige Fantasterier" ("The Imaginary World of Leopold von Loppenskjold"), playing on Aveny-T Theatre, Copenhagen.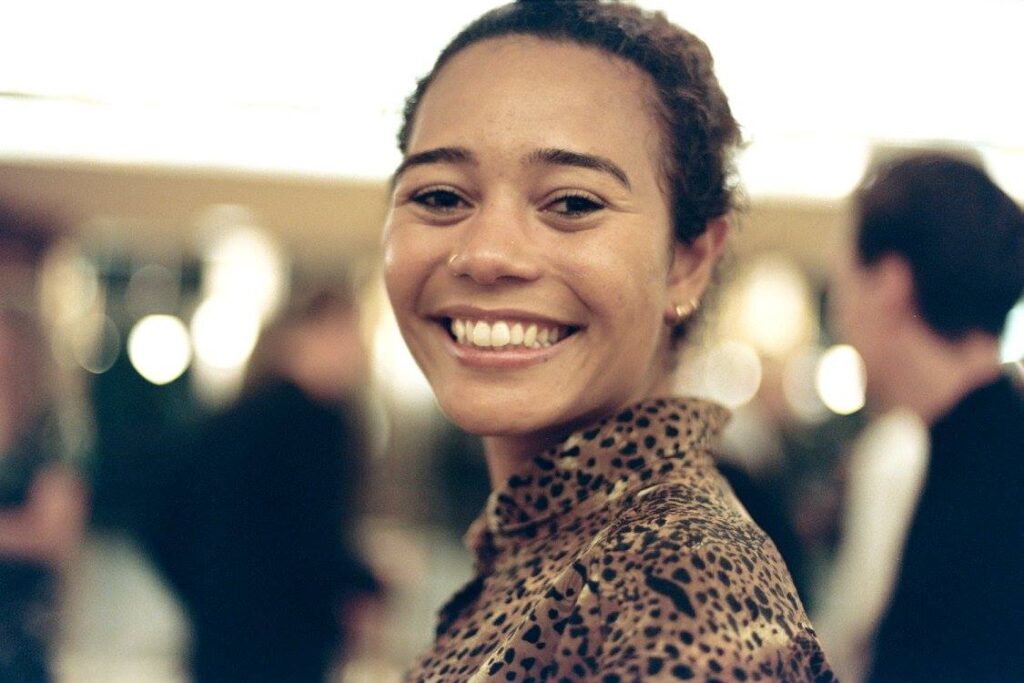 The ensembles
Sofia Kayaya is flute player in the Amazone Quartet and duo Agenda:Flauta, and plays beside this with various musicians and ensembles. She has assisted in Odense Symphony Orchestra, Aalborg Symphony Orchestra and played at Den Fynske Opera, Valdemar Castle Summer Opera, Danish Royal Guards Marching Band, Athelas Sinfonietta, Tivolis Promenade Orchestra, Vendsyssel Theatre, Campos do Jordao Festival Orchestra, among others.
No music without…
Foundations and organisations has generously supported both studies and professional projects. Gratitude to: Nordea Fonden, Dansk Kvindesamfunds Legat, Jørgen Esmers Mindelaget, Bikuben Fonden, KODA, Dansk Komponist Forening, Dansk Musiker Forbund, Else Timmermanns Fond, and Gammel Have Artist Residence.
Download a CV here.
Sofia Kayaya plays the entire flute family: piccolo, C-flute, alto flute and bass flute. Her main instrument, the love of her life, is a Muramatsu handmade 14K SR gold flute.